In July, the villages of Kimuka and Saikeri in the Rift Valley were visited along with Karanga in northeastern Kenya near Mwingi.
A total of 50 Chujio Filters and 50 Rain Barrels were distributed. Jackson Kanga, our In-Country Coordinator, recruited a Volunteer Field Worker, Virginia Turasha, to help manage future distributions in our new villages.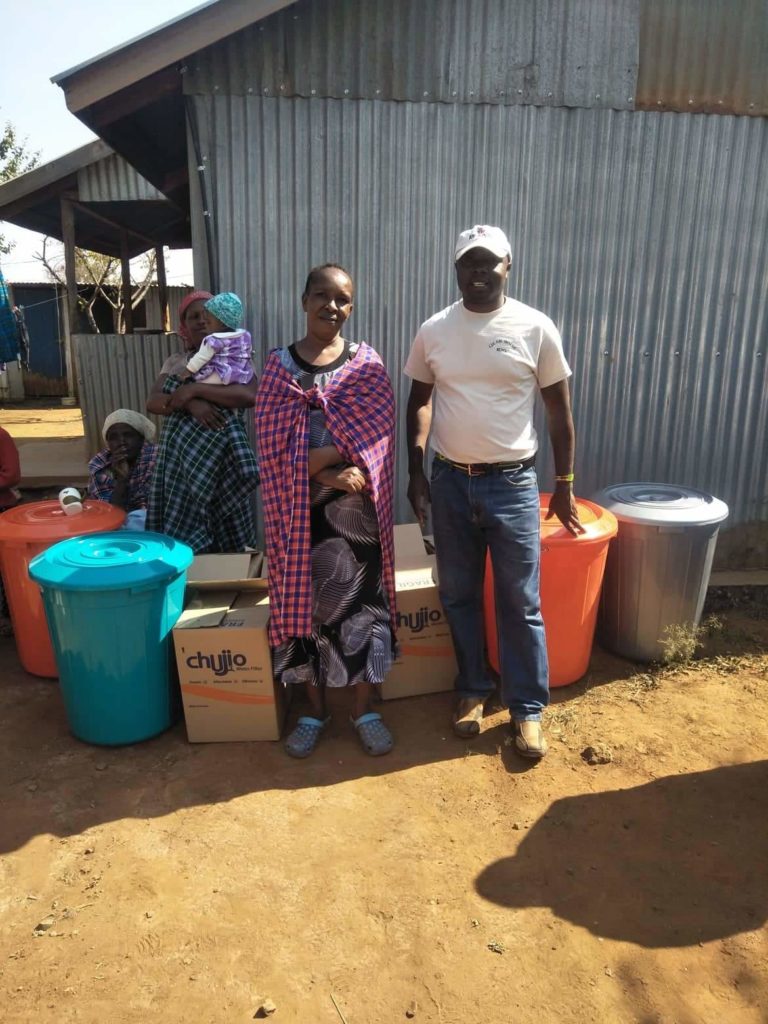 The photos here show our delivery to Karanga near Mwingi in northeastern Kenya. We deliver here regularly as the village is large and spread out over a large area, unlike villages in the Rift Valley, which tend to be closer knit.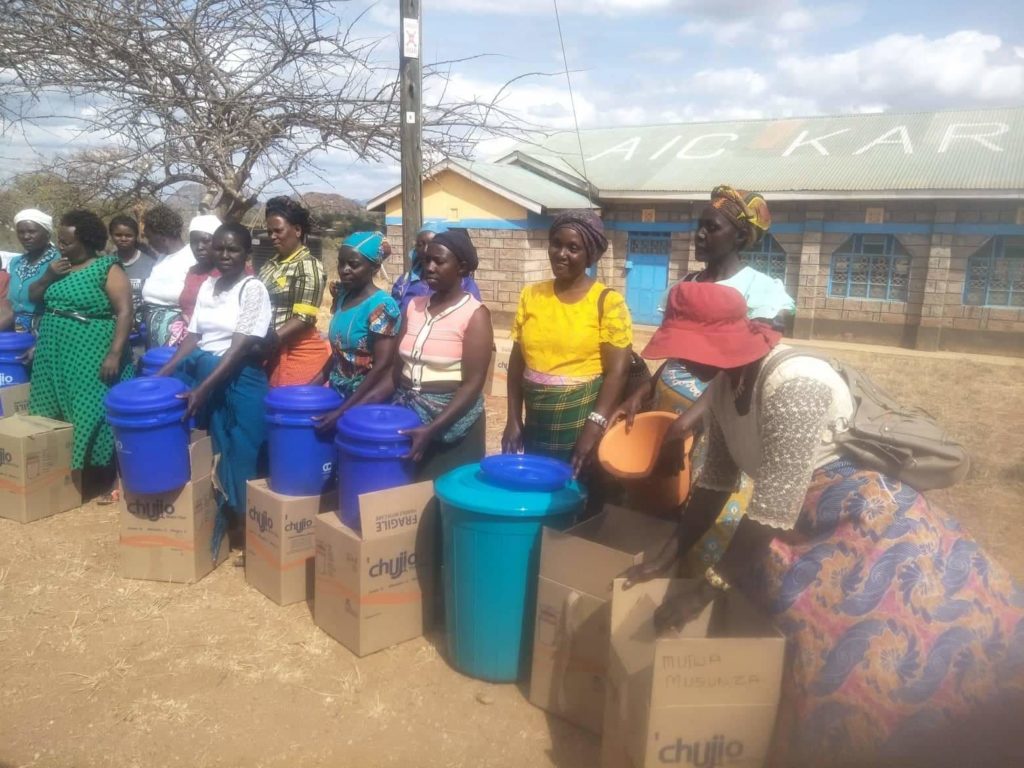 Kimuka Village is new to us and here are some photos of the delivery there.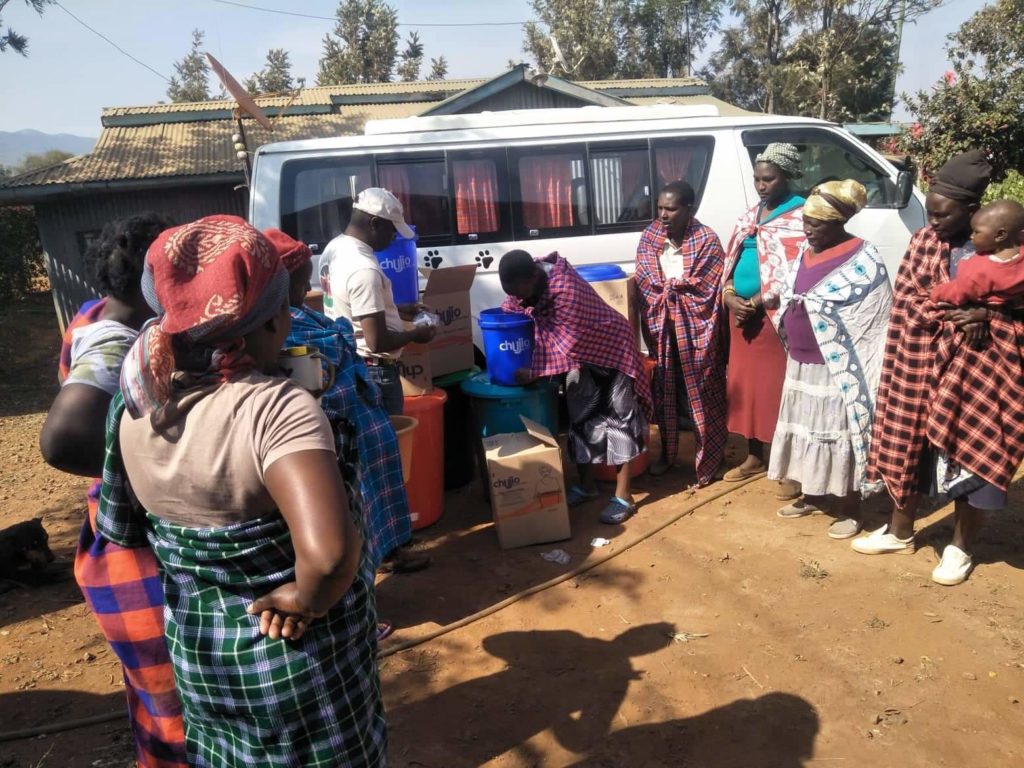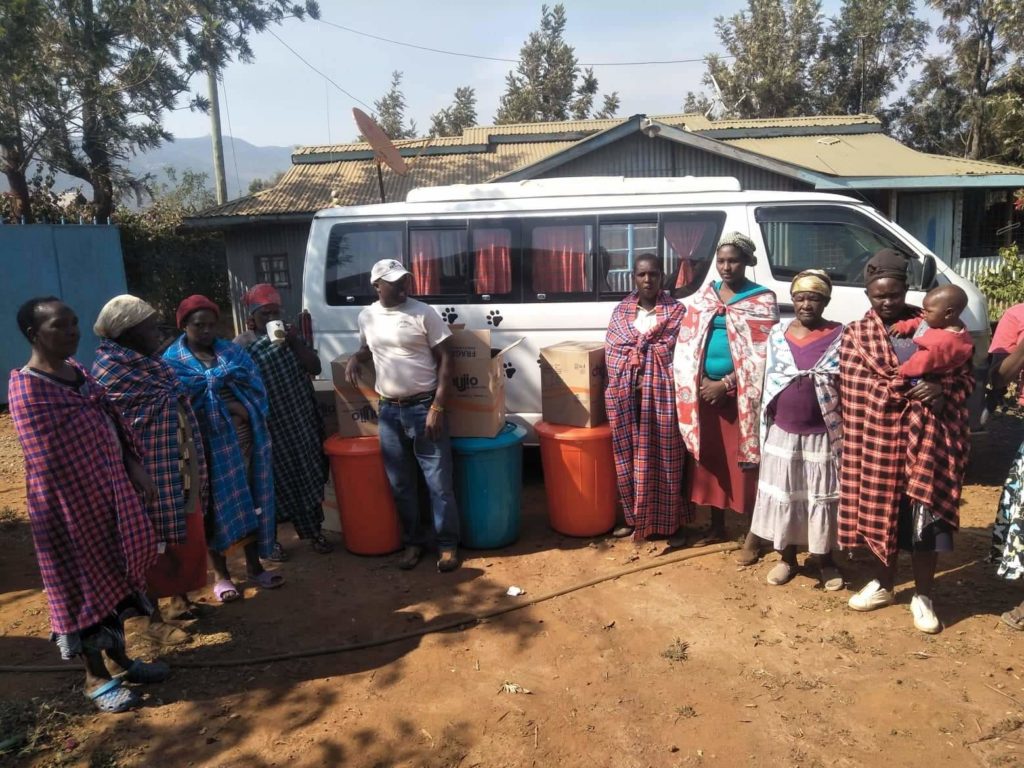 All of this is only possible through your donations. The need is so very great and we desperately need your continued support. Your kindness and compassion is saving lives every day! Thank You So Very Much!