During Thanksgiving Weekend Clean Water Kenya distributed 94 Filters and 50 Rain Barrels to the Rift Valley and Eastern Kenya. This brings our total to-date to 1003 FILTERS and 286 RAIN BARRELS distributed in Kenya and Puerto Rico!
Kenya: 561 Filters – 286 Rain Barrels.
Puerto Rico: 442 Filters.
In October 2015, Judy and I set up a Filter Test Plot of 16 Masai Villages in the Rift Valley with the help of two Kenyan crew members, Jackson Kanga and Barnabas Mutua. Clean Water Kenya incorporated 3 months later based on the success of these filters and became a non-profit in January 2016. Since then, over 55,000 rural Kenyans of the Maasai and Kampo Tribes have gained access to clean water on a daily basis. Their overall health has vastly improved and their futures are now much brighter. Over 7,000 Puerto Ricans in 5 towns ravaged by Hurricane Maria last year were helped through our Disaster Relief Project. Little did we know just over 3 years ago how far we would come and how much farther we need to go.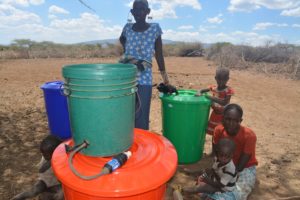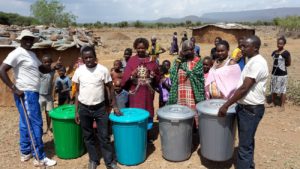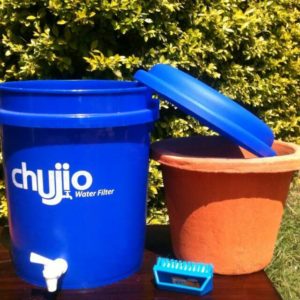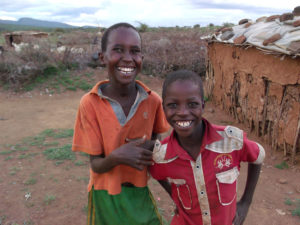 All because of good, caring folks like yourselves who picked up and ran with our vision of bringing a better future through clean water to some of the most impoverished people in the world.
We have much more work to do and cannot do it without your continued support. During this time of year when we reflect upon how blessed and fortunate we are, I ask you to remember Clean Water Kenya and the work we're doing in Africa. Kenya is 85% Christian. They, too, celebrate Christmas. What gift can you give to them that's greater than the gift of life? Water IS Life.
Please remember CWK now and give as you can so we can deliver your gift of life, Clean Water, to those who need it most.
May you have a wonderful and safe Holiday Season!
"THE STAFF AND CREW OF CLEAN WATER KENYA"