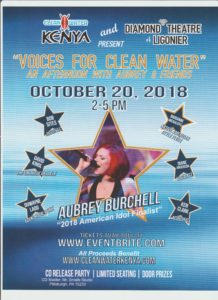 "AWESOME CONCERT! Great Time! Everybody was great!" That's what I was hearing after the Voices For Clean Water Concert this past Saturday. It was all of these things, and more!
Thanks to everyone who helped bring this together: our Sponsors, Businesses contributing Gift Certificates, our After Party Coordinators, Event Staff, the Diamond Theatre of Ligonier folks and above all, Our Awesome Performers, without which there would be no concert: Aubrey Burchell, Russ Burchell, Bob Sites, David 'The Unlikely Ukelele' Kindl, Diane Cipa Anderson, Duwayne Ladd and Ken Clark.
Thanks, as well, to Todd Wilkins of ListenUp Sound for the incredible job he did with the sound and Red Baughman of Baughman Sound Systems for the show's lighting.
Thanks also to the audience for coming out and supporting Clean Water Kenya. We had folks from as far away as Maine and Denver come to the show! Because of your support, another shipment of filters will be delivered to Kenya later this Fall.
Our thoughts and prayers go out to Marianne McAuliffe, our scheduled Native American Style Flutist, who because of an unfortunate accident, could not perform, but was able to be in the audience and still be a part of the event!
Keep watching this site for updates on our work this Fall.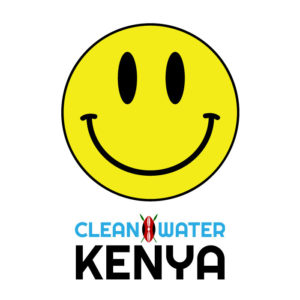 THANKS FOR YOUR CONTINUED SUPPORT!