Out of the blue comes an UNEXPECTED SURPRISE from 2 GLOBAL SCHOOLS!
The Winstead Avenue Elementary School and Williford Elementary School, both of Rocky Mount, North Carolina, were looking for an African Project to support and through the diligent research of School Facilitator Rhonda Allen they found us! Rhonda said, "The 2nd graders of Winstead Elementary focus on the continent of Africa. We wanted to do a fundraiser to help provide clean water to Africa. We talked about water filters such as yours. I learned about you from a Google Search and liked your information. The 5th Graders of Williford were looking for a class project. We combined forces to collect money at both schools."
How cool is that?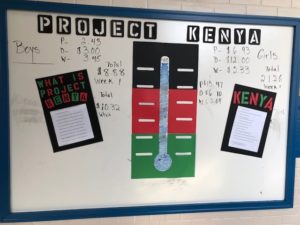 Pictured is the Williford Elementary School's 5th Grade Project.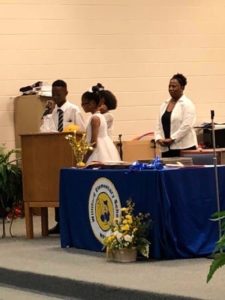 Mrs. Dollie Borum and a few of her 5th Grade Students at Williford Elementary during Awards Day giving the total amount collected for Clean Water Kenya.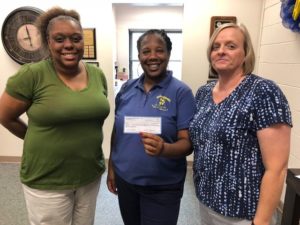 Pictured left to right: PTO President Marletha Muhammad, Teacher Dollie Borum and School Facilitator Rhonda Allen.
Not pictured is Mrs. Yolanda Wiggins and her 2nd Grade Class who initiated this wonderful project. "And a child shall lead them."
It's amazing what people can do when they set a goal and are determined to meet and even exceed that goal. The Faculties of both schools, the teachers, the PTO and parents and especially the CHILDREN are to be applauded for their great efforts! The total combined monies raised is $618.95!
KUDOS TO EVERYONE!
The efforts of all involved will purchase 25 Bio-Water Filters and give access to clean water on a daily basis to well over 250 people.
Our heartfelt thanks and gratitude go out to everyone at Winstead Avenue Elementary and Williford Elementary of Rocky Mount, North Carolina for their wonderful support!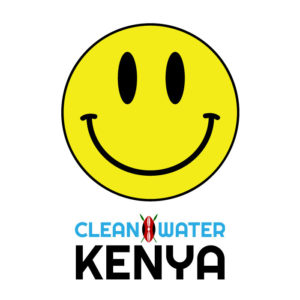 THANK YOU SO MUCH!