Clean Water Kenya reps David Kindl and Ken Clark distributed 220 Chujio Filters and 60 Rain Barrels between April 17th and 25th in Eastern Kenya and the Rift Valley.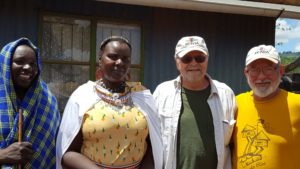 Daniel & Catherine Wairimu (Maasai), Ken Clark & David Kindl
New contacts were made in the Rift Valley through the Eastern African Pentecostal Church in Pullunga and we continue to work with our friends in Mathunya and Karanga, Kenya.
Each community we visit is different but the reception is always the same: Very Welcoming!
The following photos show exactly how your contributions are helping communities in Kenya struggling with the lack of clean water.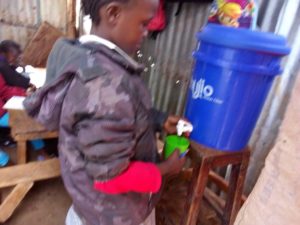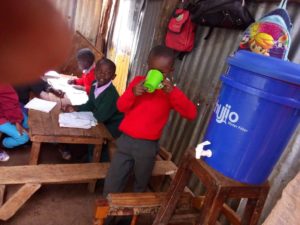 Children of the Hope Mission Center, Githembe Slum, Nairobi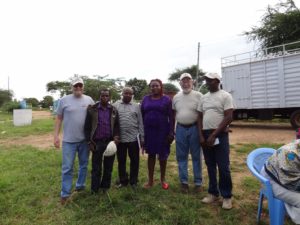 Ken Clark, Barnabas Mutua, Pastor Frederick Mbuvi, Dr. Winnie Ngami, David Kindl, Jackson Kanga (Karanga Region)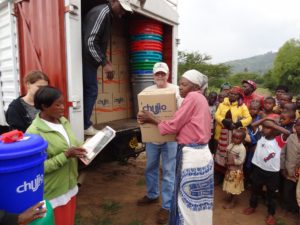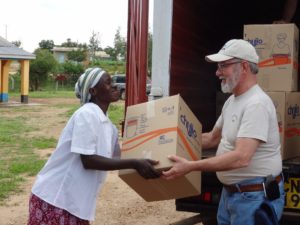 Distributing Filters in Mathunya & Karanga Region
Every dollar you donate helps save lives every day. Help us continue to help the most needful in Kenya.
THANK YOU FOR YOUR SUPPORT!