396 Filters have been distributed to 3 towns in Puerto Rico: Toa Baja, Toa Alta (north central region) and Canovanas (eastern region).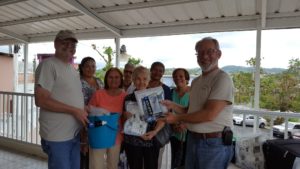 Roughly 6,000 plus Puerto Ricans now have access to clean drinking water on a daily basis because of YOUR generous support!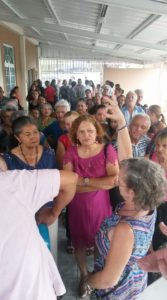 Every person we met has been incredibly gracious and helpful in this entire organization and distribution process. My thanks to David Kindl to traveling to PR and assisting in this disaster relief effort; James Ramos, special assistant to the Mayor of Toa Baja, Bernardo Marquez, for his coordination and interpretation efforts; Ana Santos for her organizing efforts in Toa Alta and Carlos Palacios and Jesus Osorio for their special assistance in distribution and instruction in Canovanas. Special thanks to Carlos and Jesus' families for their warm hospitality and friendship.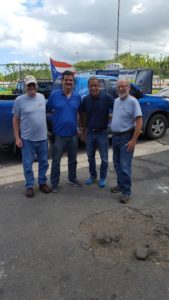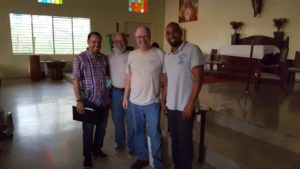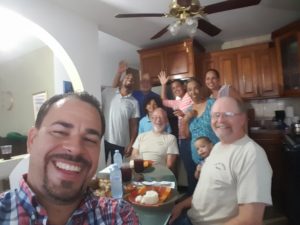 We're still collecting money for more Bio Filters for Puerto Rico at our mailing address: Clean Water Kenya, PO Box 861, Ligonier, PA. 15658 and here on our site until November 24th. Simply designate with a "PR" or a "K" whether you want your donation to go towards Puerto Rico or Kenya. We'll do the rest.
Thank you all again for your generous outpouring of support for the good people of Puerto Rico. Be assured your donations are now saving lives!