Here it is! CWK's New Truck: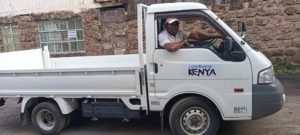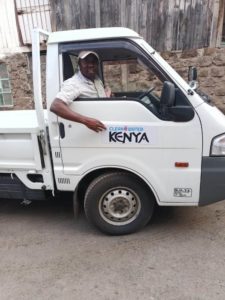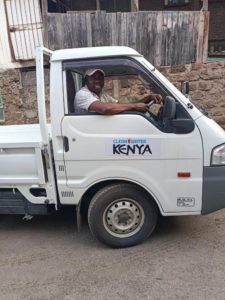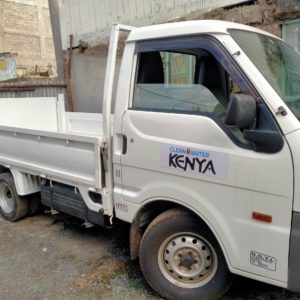 This is a 2015 Mazda 'Bongo' medium size 1 tonne pickup direct from Japan! It's very clean inside and out, low mileage and even has a drop-down electric lift gate! Perfect for our needs!
Our deepest thanks go out to a few anonymous donors who made this purchase possible!!! This will save Clean Water Kenya a lot of money now and in the future as we continue to make deliveries throughout the Rift Valley and northeastern Kenya. 
That's our proud Director of Operations Jackson Kanga behind the wheel. Jackson has been with Clean Water Kenya from the very first day in the Fall of 2014.
If you would like to support Clean Water Kenya's work of providing clean water to rural Kenyans in need, you can do so by going to our website www.cleanwaterkenya.com and donate online or you can send a check to: Clean Water Kenya, P.O. Box 861, Ligonier, PA. 15658. All donations are 100% tax deductible.
Over 85,000 (and counting) rural Kenyans thank you for your support!
FROM ALL OF US AT CLEAN WATER KENYA, MAY YOU ALL HAVE A SAFE AND HAPPY HOLIDAY SEASON!