October 20th from 2-5pm is the date and time for Clean Water Kenya's Benefit Concert "Voices For Clean Water – An Afternoon With Aubrey & Friends."
The Diamond Theatre of Ligonier in Ligonier, Pennsylvania is the host venue. Tickets On Sale Now! TICKETS ARE LIMITED as this is an intimate 272 seat venue. 3 FREE HANDICAP seats are also available.
Vocalist Aubrey Burchell, 2018 Golden Ticket American Idol Finalist, along with Area Performers Bob Sites, Duwayne Ladd, The Unlikely Ukulele David Kindl, Native American Style Flutist Marianne McAuliffe and Diane Anderson (vocalist for Grammy Nominated Jazz Ensemble QUANTUM TRUTH) fill out the line-up.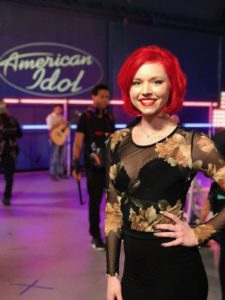 Miss Burchell performs a wide range of R & B, Classic Rock, Blues, Pop, Gospel & Jazz and also writes and performs original compositions. Aubrey, a trusted anthem singer, has sung the National Anthem for the Pittsburgh Pirates, Riverhounds, Pittsburgh Passion and the Washington Wild Things as well as performed at countless restaurants and bars, charities, banquet halls, weddings and festivals. Miss Burchell just returned from a 1 week engagement in Virginia Beach for 'Live On Atlantic' and is now back at the Main Pavilion on the Pier for the entire weekend of August 10-12th. Accompanied by her father Russ on Acoustic Guitar, Aubrey will take you on a musical journey you will not forget. Aubrey's Original Songs are available on Spotify, ITunes, Amazon, ApplePlay, Google and many more.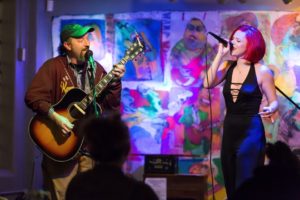 Popular Area Artists include Bob Sites, a Guitar Wizard performing original songs; The Unlikely Ukulele David Kindl is just that; Duwayne Ladd touches your heart with his deep, heartfelt lyrics; Marianne McAuliffe mesmorises with her haunting tunes and Diane Anderson has the voice of an angel.
"Voices For Clean Water" – A Compilation Of Original Music performed by the artists mentioned, along with others unable to attend, will be available soon for a donation on our website. Each artist will perform at least one of their original songs from the CD during the concert.
"Voices For Clean Water" will be available for a donation during the concert. You'll also be able to download soon any song(s) or the entire album on Spotify, Amazon and other platforms.
Make sure to mark your calendars for Oct.20th, 2018 and reserve a seat:
It'll Be A Great Afternoon Of Live Music!
ALL PROCEEDS GO TOWARDS THE WORK OF CLEAN WATER KENYA IN THE RIFT VALLEY AND EASTERN KENYA.
THANK YOU FOR YOUR SUPPORT!